Back to top
Digital PCR Analysis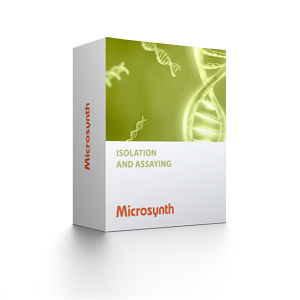 Digital PCR has become the method of choice to provide precise absolute quantification of nucleic acids. The big advantage over conventional qPCR approaches is that digital PCR does not require any normalization to controls (either to a reference or to a standard curve).
Features and Benefits
High Quality
Digital PCR assays with highest accuracy

High sensitivity due to optimization of PCR working conditions: we design, synthesize and test your primer/probe set(s) for their PCR performance
Expert Knowledge
Merging together our experience in sample handling, assay design and optimization as well as validation we perform analysis of your samples by digital PCR with the highest efficiency
Convenient
Design, optimization, validation and analysis from one source
Can be combined with other Microsynth services (e.g. nucleic acid isolation)
Applications
Currently we offer only a digital PCR analysis service for copy number quantification in cell lines.
The Service includes:
Design and optimization of the PCR assay for the digital PCR analysis
Validation of the analytical procedure based on digital PCR methodology
Quantification of the transgene copy number
How to Order
Every digital PCR project is different. Please ask our application specialists for your quote.
The following questions are relevant for appropriate pricing:
DNA/RNA isolation necessary? From what kind of organism and tissue?
Expected number of samples (single analysis, repeated analysis)?
Delivery of samples (amount, quality and vessel)?
Assay established?
Single or multiplex assay?
Number of replicas per sample?
Delivery form of data (raw data, analysed data, report)
Test samples available? Especially in case of larger projects, we prefer to perform initial testing in order to make a good bid.